Advantages of 3-pipe technology
Daikin's 3-pipe technology requires less energy to recover heat, which results in much higher efficiency during heat recovery mode. Our system can recover heat at a low condensing temperature thanks to its special gas, liquid and discharge pipes. In a 2-pipe system it acts as a mixture of gas and liquid, so the condensing temperature must be high to separate the refrigerant mixed in gas and liquid form. Higher condensing temperatures require more energy to recover heat, which reduces efficiency.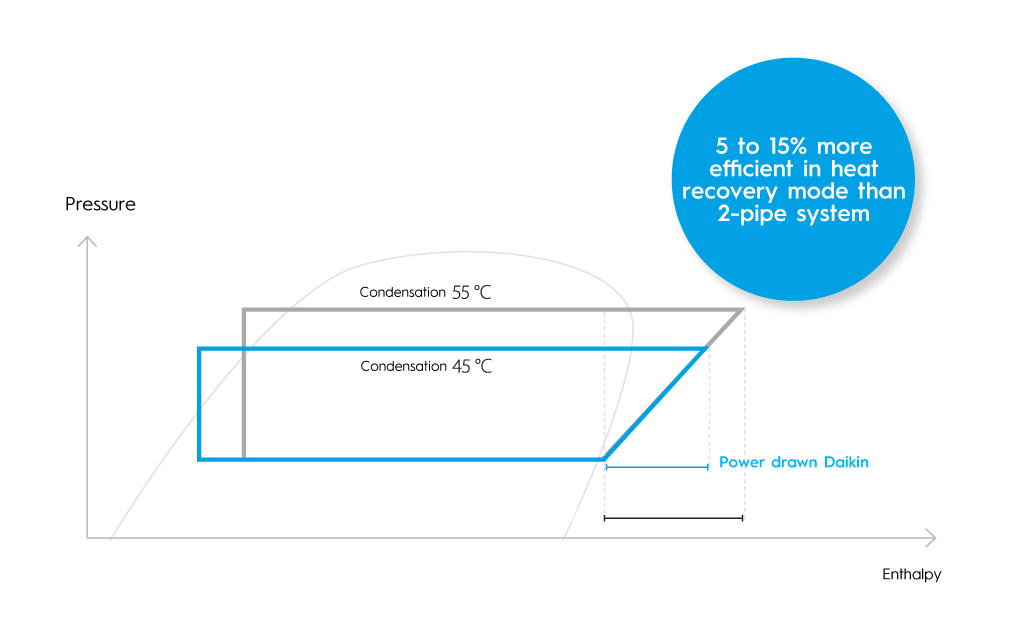 Maximum design flexibility and assembly speed

› Design your system quickly and flexibly with unique single and multi BS box capacity options.
› A wide array of compact and lightweight multi BS boxes greatly reduces your assembly time.
› Free combination of single and multi BS boxes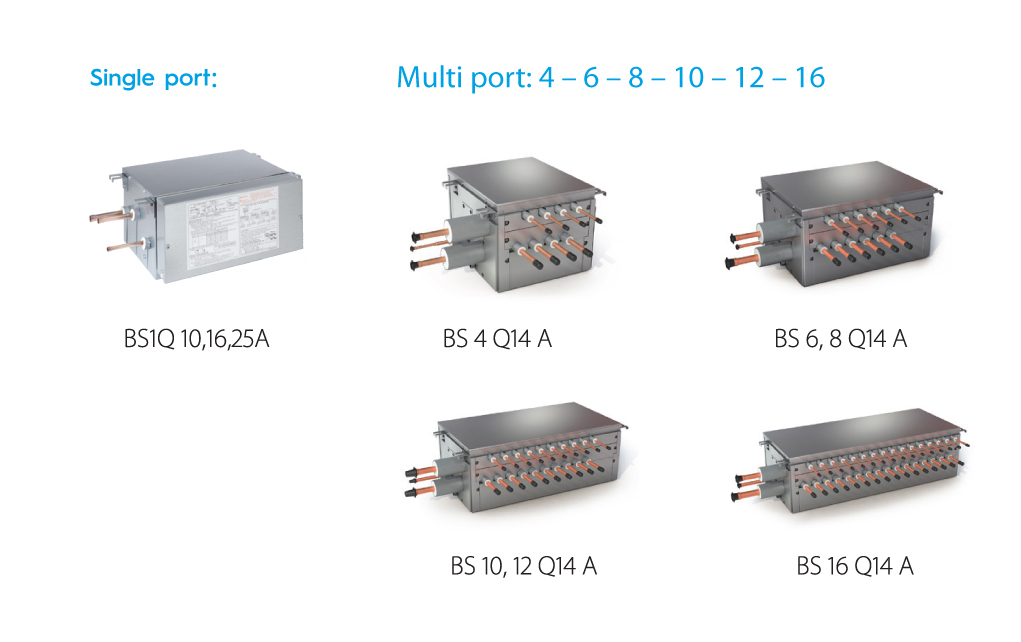 Less pressure drop provides more efficiency

› Thanks to the use of 2 small-diameter gas pipes, the refrigerant flow & nbsp; is provided smoothly in a 3-pipe system, resulting in higher energy efficiency.
› In the 2-pipe system, the flow of refrigerant in the large gas pipe is disturbed, causing a larger pressure drop