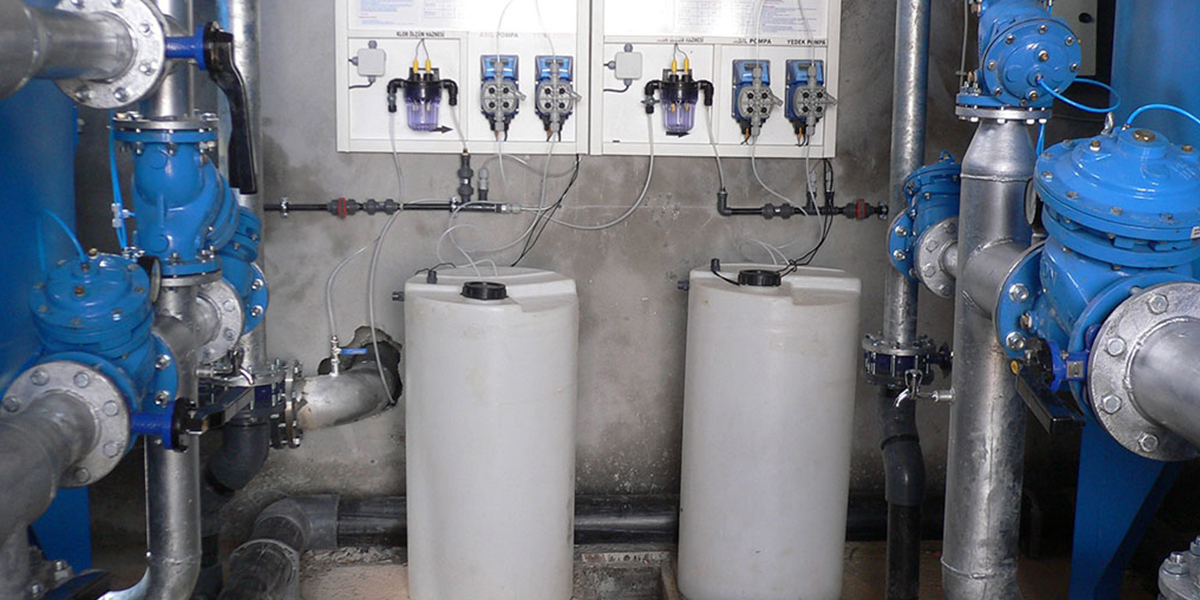 Chlorine Dosing
Chlorine dosing systems are one of the most common disinfection systems. Chlorine dosing system is one of the most economical methods in addition to its permanent effect. Chlorine is a chemically stable product that has sufficient disinfection effect on all organisms and is disinfected in water by dosing liquid Sodium Hypochlorite (NaClO) into the raw water with a dosing pump capable of being injected into the system.
A maximum free chlorine content of 0.5 mg / L (ppm) should be ensured for adequate disinfection in drinking and potable water.
Chlorine dosing pumps are fully automatic. There are various types of automation determined according to the project and need. These; Proportional Dosing Pump, Flow Controlled Dosing Pump, Redox Controlled Dosing Pump.