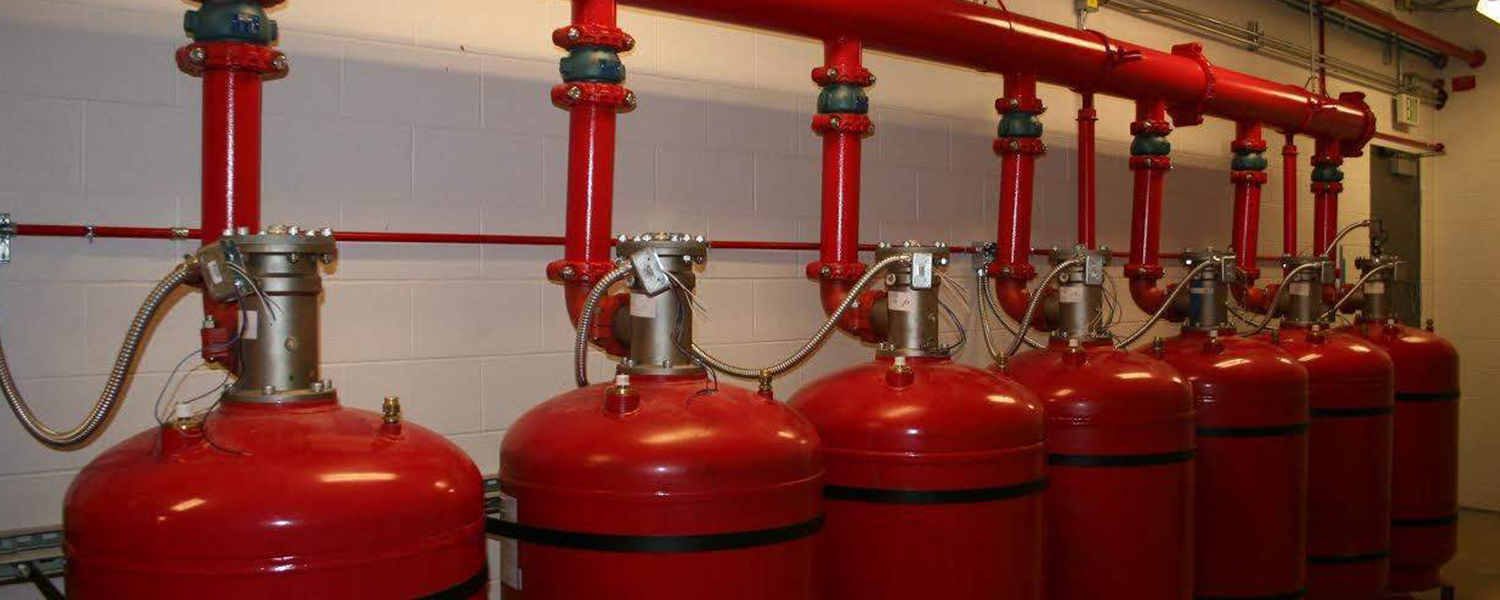 Gas Extinguishing Systems
In order for a fire to occur, flammable substances must reach a certain temperature and an adequate amount of oxygen must be present. There is 20.9% oxygen in the air in a clean environment. In order for the combustion to occur, it should not fall below this rate. When the oxygen content decreases below, the combustion reaction slowly extinguishes. If the oxygen content falls below, combustion ceases.
Gaseous extinguishing systems are one of the most effective systems used in the protection of your equipment or in the volumes that require continuity of operation. It is widely used in data processing rooms, monitoring and control centers, data and industrial rooms, telephone exchanges, power generation centers, archives.
Gaseous extinguishing systems extinguish the fire both by reducing the temperature of the environment and reducing the amount of oxygen in the environment below the combustion limit. They are widely used because they offer flexible usage options that do not harm the spaces where they are applied and they can provide the usage of the equipment in the spaces following the extinguishing process.