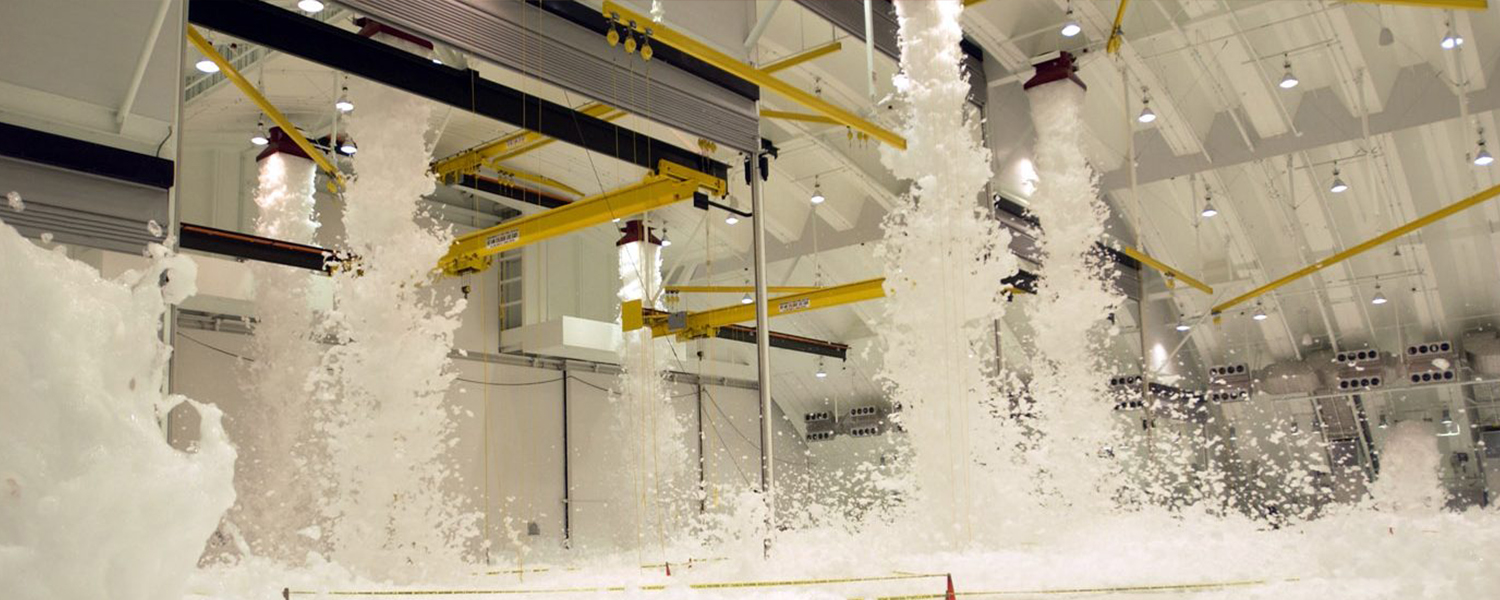 Foam Extinguishing Systems
Foam-based extinguishing systems with varieties such as synthetic-based, protein-based, film-forming and alcohol-resistant; it is mainly used to extinguish fuel and flammable liquid fires.
Foam extinguishing systems are especially used in liquid fires with a risk of spread. The pumped water is mixed with the foam concentrate with the aid of a fixed or variable-range proportioner. The foam generator then expands by mixing with air at high pressure in the nozzle or monitors (this amount of expansion varies depending on the type of foam and discharge port) and is sent from this discharge equipment to the fire place.
Usage areas; pharmaceutical, food, rubber, printing, fuel production and storage facilities, flammable - imflammable chemical production facilities and warehouses, aircraft and helicopter hangars, fuel filling stations, marine sector cargo tanks and chemical tanks, shipyards, piers and marinas, refineries, defense industry open-closed warehouses and filling stations, forest fires.