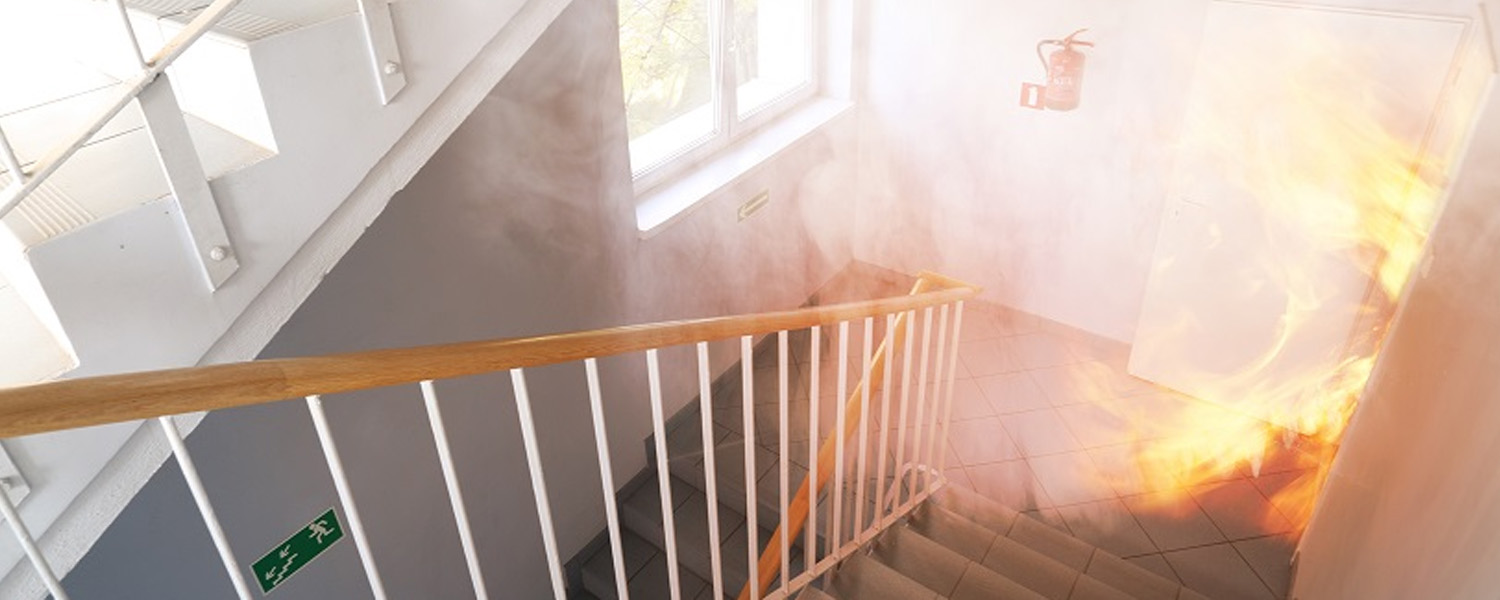 Space Pressurization
The purpose of space pressurization is applied to prevent the entry of smoke into fire escalators and elevators, to ensure human evacuation in a smoke-free environment and to provide a convenient means of transport for firefighters to respond to fire.
Since the ladder bucket is separated from the building sections by fire-resistant and smoke-tight doors, positive pressure is exerted on the ladder bucket with the air supplied and smoke is prevented from the sections adjacent to the ladder bucket.
Space pressurization systems can be integrated into intelligent building systems or controlled separately. Pressurization is generally done by blowing air into the stairwell of the fan on the roof.