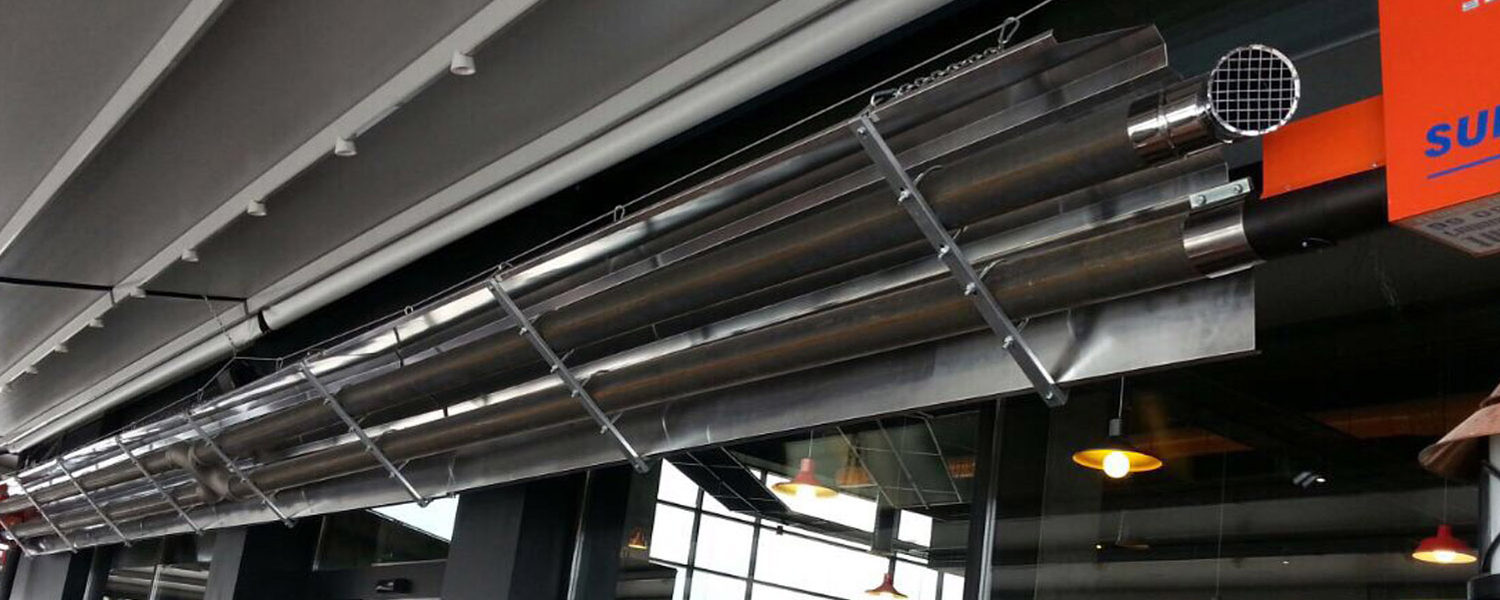 Heating with Radiant System
Radiant heating: Unlike conventional heaters, which are traditional heating methods, it heats the material directly instead of air molecules. It provides conventional heating in high ceilings and open spaces. In addition to the investment cost, it causes high operating costs.
Radiant heaters are also called infrared heaters. The radiant heating sector, which has found its place in industrial enterprises in the past years, has found its place in many areas which are difficult to heat and open, semi-open or high ceilings such as cafes, restaurants, gyms, places of worship, shops and showrooms which are difficult to heat and costly.
Heating with radiant system: Burning gas in the combustion chamber proceeds by leaving the heat in the special quartz coated pipes with the help of vacuum fan. The heat emitted from the pipe is reflected to the floor by the reflector on it. Heating with radiant system: The basic working principle is radiant heaters similar to the sun; it does not heat unwanted areas by air transport of heat, and heats the area directly to be heated by radiation. Heat is emitted throughout the area due to the heating of the air by the molecules of matter heated in closed areas and high insulation areas.