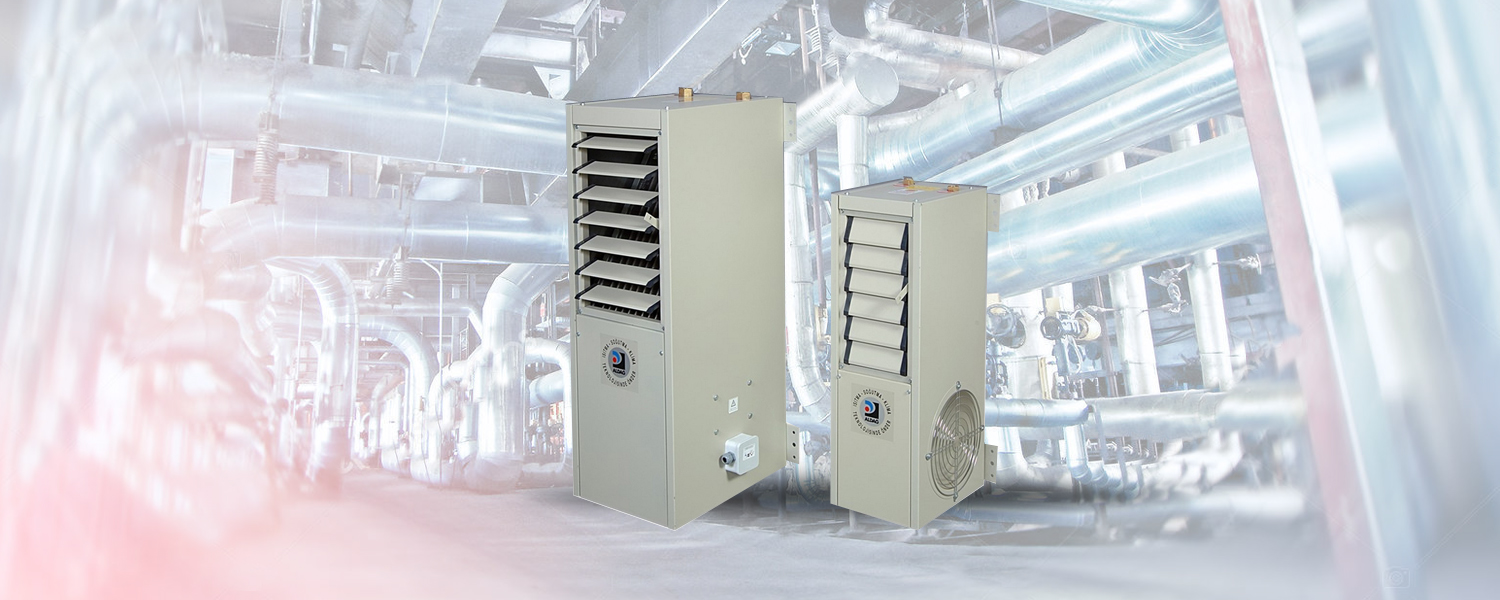 Heating with Apparatus
The main advantages of hot air apparatus; economic, high heating capacity compared to the small footprint volumes and user-friendly. The most economical heating method in a practical way by using the water from the heating system in the building, the hot water in your business or the steam obtained from the steam boiler.
This method is used in the heating of places such as factory, workshop, gymnasium, warehouse, garage, hangar, repair shop, supermarket which have big volume and sound criteria is not very important.
The heat power of the hot air apparatus depends on the difference between the heating fluid and the air passing through the battery and the air speed. The higher the air speed and temperature difference, the higher the heat power of the device. In hot air apparatus with fan, it can reach up to 35000 kcal / h with 90/70 ° C hot water and also in hot air apparatus with radial fans, it can reach up to 48000 kcal / h with 90/70 ° C hot water.