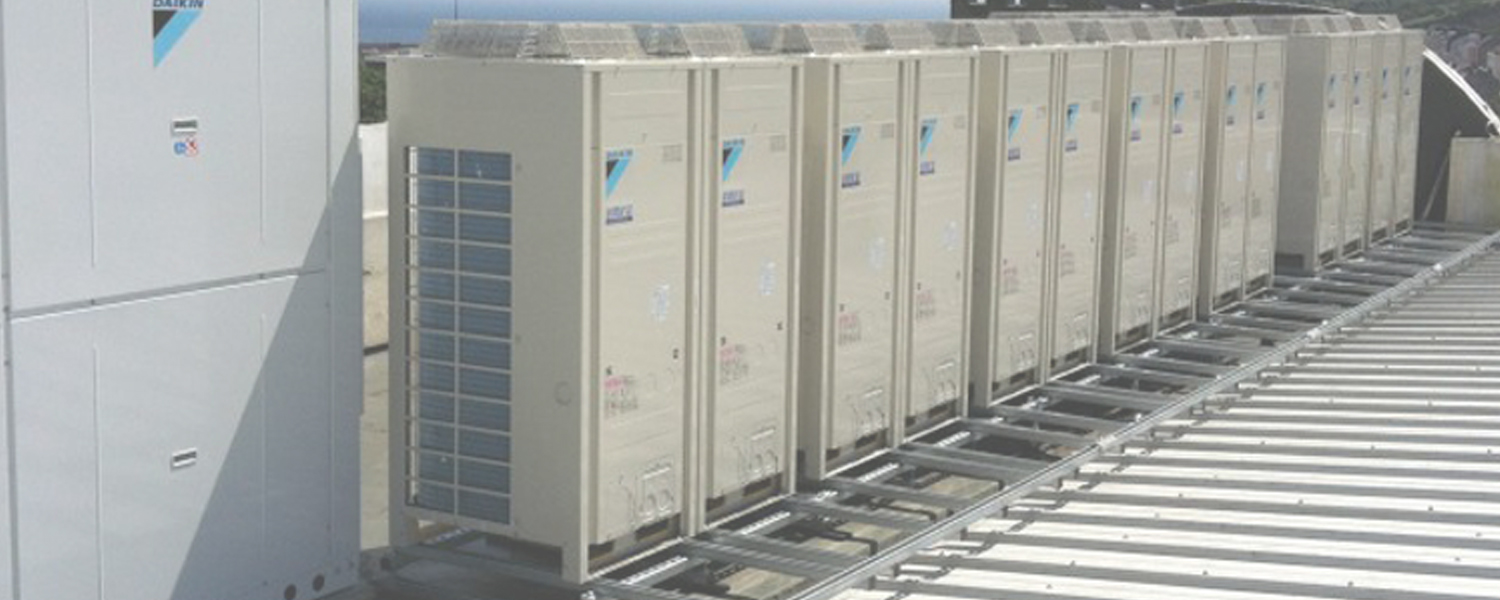 Variable Flow Air Conditioning Heating
VRF is translated into Turkish as a variable flow refrigerant air conditioning system. DSD refers to the air conditioning system with variable refrigerant flow rate. VRF, VRV and DSD air conditioning systems are the same technological systems and they are changed by different brands. In VRF, VRV, DSD air conditioning systems, the air handling indoor unit can be connected to a modular outdoor unit up to a certain number (64 indoor units). Meanwhile, whether the indoor units are wall, cassette, ducted or ceiling type does not make any difference.
It can be used in independent buildings such as hotels, hospitals, offices, restaurants, shops, theaters, cinemas where air conditioning needs and load requirements are constantly changing.
Variable Flow Air Conditioning Heating Systems are air conditioning systems in which more than one indoor unit can be controlled independently by the use of an outdoor unit and TXV (Thermostatic expansion valve) or AEV (Automatic expansion valve) in the indoor unit. Regardless of the type of refrigerant, it is delivered to the required indoor unit and used for heating and cooling.